2014 was a year of big change in my life - finishing the easy years of my degree (year 1 and 2 ... what a breeeeeze), breaking up (officially forevz) with a serious long term boyfriend, moving to LANDAN (or the outskirts anyways), getting a grown up job, having real life responsibilities, not having a lot of time for friends, and just general change.
Change doesn't freak me out, some people get real anxiety over it, but thankfully I'm not one of those people.
All the changes have resulted in me discovering a lot of new things and things I have fallen in love with.
So I'm gonna do a quick post, nearly like I'm making up my own blog tag of things I've discovered in 2014 and became obsessed with and are now my 'favourites'.
Favourite food?
CHICKEN KATSU CURRY FROM WAGAMAMAS.
Like until about February the only thing I'd ever really tried from a Chinese restaurant was chicken balls with fried rice & chips, and then smothered it in ketchup. So katsu curry is a big step for me. Becca's still pretty shocked I liked it. We went to Wagamamas twice over Christmas (err, oops), and the first time I got ramen and she got pad thai. Don't stray from katsu, that's all I'm telling ya.
Honestly, I'm drooling at that.
Favourite pasttime?
RELAXING. Oh my god. What a dream a lie-in at the weekend is. It's made of heavenly things. Don't take 'me-time' for granted. You need it for your health. Swear down.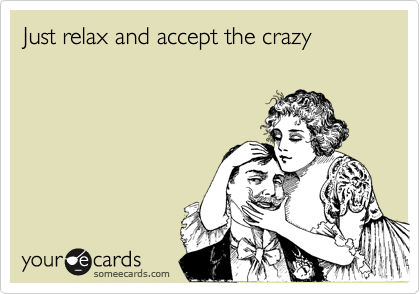 Favourite book?
This is an odd one but one from work - McCance and Widdowson's The Composition of Food. I use this book every day. It's my holy grail. Anyone who's working in the world of nutrition or has ever ventured into the world of recipe analysis will have heard of this book. It's my Bible.
Favourite drink?
I've discovered I'm now officially old and like red wine. Also I now like cheese. And I like red wine and cheese together a lot.
Favourite clothes shop?
Monki! I ventured in for the first time the day of my Nestle assessment centre in April and I've been falling head over heels ever since. It's perfect, when I heard Estee (aka essiebutton) raving about it all dem years ago on Youtube, I presumed it was a skinny girls shop. Now, just incase anyone hadn't picked up on it but I'm not a size 8. But Monki actually go up to a size 18 and their sizes are SO generous (mostly, obvs there's a few twig bitch items in there to keep us on our toes). I also love that you can order from them on ASOS - aka resulting in free delivery, free returns and student discount. Amazeballs.
This Monki blouse is a particular favourite.
Next is also a close follow up - I'm in love with their jeggings and their work stuff is great, and relatively 'stylish'. It can be awks when a 60 year old woman is rocking the same top as you in the office though - majah downside.
Favourite shoe?
Heels wise, it's all about a court. I need a pointy toe in my life. So much classier than a rounded toe, it automatically just steps your outfit up so much.
Trainers - Nike Roshe Runs. Comfiest trainers I've ever owned, and loved my first pair so much I've just had a second delivered from ASOS. (these ones if you wanna nosey!)
Boots - Chelsea boots all the way. This is an obsession that literally happened me on Christmas day, my mum got me some grey Miss KG boots, and then I loved them so much I rushed out to buy some black ones from Dorothy Perkins too. So comfortable, dress 'em up, dress 'em down, wear 'em to work, wear 'em to town. Whatevz, they're perf.
Favourite make-up product?
Illamasquas 'Vernau' powder eyeshadow or the MAC holiday pigment and glitter set. Both worn to death, and both always look great either casual or full blown night out makeup.
Favourite film?
Latecomer to the party, but I watched Ferris Bueller's Day Off in November after quite a bit of niggling from someone to watch it. It was great, so good that we recreated it and had our own day off in the Lake District and went hill walking (meh, but I actually really enjoyed it when we got to the top) and to a zoo where I got to feed a giraffe. SCORE. *inserts hearty eyes emoji*.
Favourite hair thing?
BEING ABLE TO TIE IT UP AGAIN.
It was actually at my shoulders!
Then I got pissed off with how thick it was and chopped it back into a bob.
Vicious circle begins again.
Favourite quote of the year?
I've always been quite a people pleaser, I did things to stay friends with people that probably now when you look back on it didn't want to be your friend anymore. But I've learnt to focus on numero uno now. I don't need other people's shit. I've got enough going on in this head of mine. Rid yourself of negative people and negative attitudes, they don't do anything to improve your life! Trust me.
Favourite memory of 2014?
Parklife! Standing in a field with some of my favourite people I've ever met in my life, dancing to Disclosure in the middle of a field is and was my best memory! Cannot wait to repeat this summer! Amazing!
Hope you enjoyed finding out about what some of my highlights/faves of the year were.
I really enjoyed writing this kind of mini/semi-tag.
I'd love it if you would do it too and send me links to read what your favourites were!
Until next time, much loves.